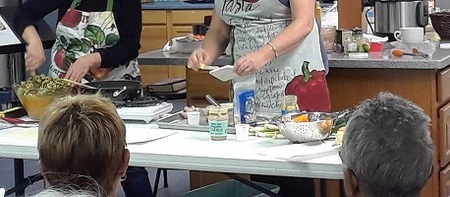 Free Vegan Cooking Class
Join us and learn how to make delicious vegan food at our FREE cooking class.
Learn about health benefits as well as the technoques to get your food tasting fantastic!
Cooking class for April has been cancelled.
When: The third Sunday of each month.
Time: 1:00pm to 3:00pm
* Attendees get to sample the food afterwards!